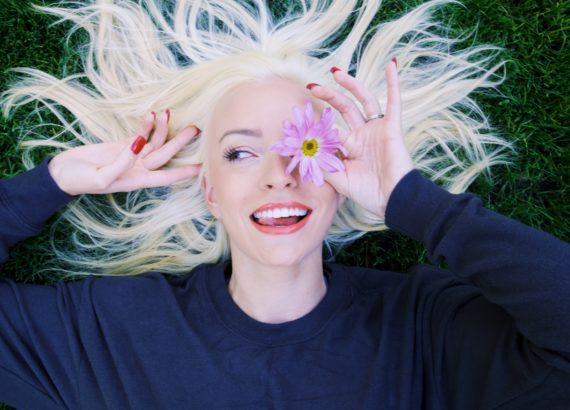 Taylor Elizabeth Nation (AKA bfftaylor) is a southern Alabama girl transplanted to Hollywood.
At age 12, Taylor began filming short videos with her laptop webcam and sharing them to YouTube under the name bfftaylor. An audience of young viewers quickly discovered her channel, following along as she posted funny life updates, preteen relationship advice, and cute video blogs like What's In My Purse (2008, 109,000 views) and How To Have A Totally Awesome Sleepover (2011 – 160,000 views).
As her subscribers and views began to grow, Taylor was featured on The Tyra Banks Show to discuss her sudden online fame. The appearance focused a national spotlight on Taylor and made thousands of young viewers worldwide fall in love with YouTube's tiny blonde sweetheart.
Using the Internet as a platform, Taylor built a following of fans through tweets, vlogs, and live webcasts. In 2010, Taylor began to appear at events and model for brands like Phins, Paisley Jane, Mandy Haber, and more.
In January of 2016, Taylor appeared on TLC's Say Yes to the Dress: Atlanta. In 2018, she became a certified Pilates instructor and continues to teach in person and virtually. Taylor resides in Los Angeles, CA with her husband, Kaleb Nation, and their two maltipoo puppies, Selfie and Hippie.
Want to interview Taylor?