My Life As Told By Every Taylor Swift Song Ever – Like Ever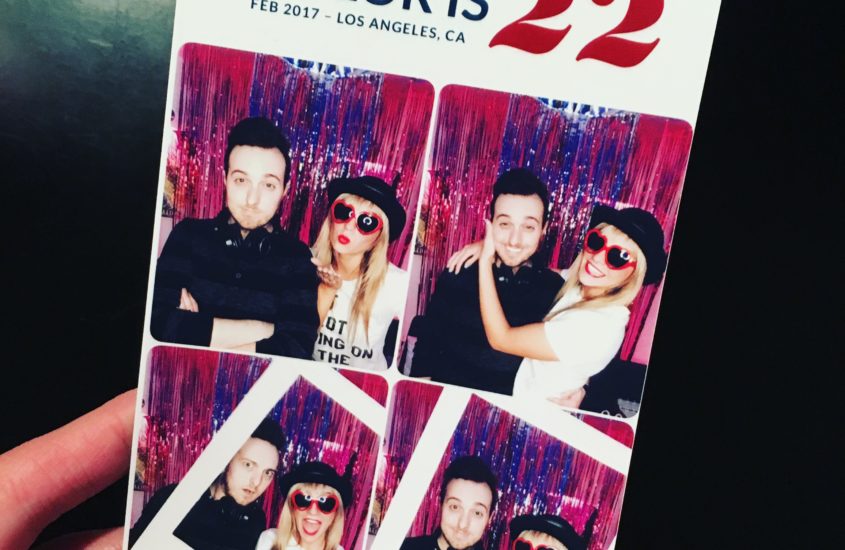 (Okay, fine, not every song. It would take me months and I'd rather spend that time listening to her new album!)
Did you know that I get emails weekly asking me to hook a sis (is that what the kids say now?) up with T-Swizzle herself solely based off my name being Taylor Nation. Look, I'm flattered, truly. However, my legal name has 0 to do with her management team which is also called, Taylor Nation.
I've come to terms with sharing my name with the lyrical genius but even before I married into the Nation name, I adored Taylor Swift.
Her new album, Lover, releases this week, August 23rd, 2019. While waiting for the launch, I've been running through each album in my head and realized how much her music has played a part in my own personal life.
Here's my life as told by Taylor Swift songs.
I was first introduced to Taylor Swift after my first breakup in 2007. His name was Taylor. (I know!) We are still friends to this day but during our ever so dramatic tween separation, he emailed me the song "Teardrops On My Guitar."
First of all, who is this Taylor girl?! That's MY name. Second, I cried along and fell in love with this woman who seemingly was singing to my soul at age 12. Thanks boy-Taylor!
I never dated anyone very seriously throughout high school but that didn't make the breakups any less dramatic. When I discovered a guy I was dating was off with some other girl in another state, I went off singing the ultimate cheating jam, "Should've Said No."
And let's not forget, every breakup ended with "Picture to Burn." (Listening, singing AND watching the music video! Can you believe he let her drive the truck?!)
I have come so close to getting "Fearless" tattooed on my body. I even made the appointment and paid the deposit last year. It is my favorite word, my favorite feeling and one of my all time favorite songs.
I still listen to it weekly. It's one of my favorites to play on guitar. I don't think I'll ever grow tired of hearing it.
"No one understaaaaands meeeeeeee" proclaimed an angsty 15 year old Taylor (me.) And out came the scream crying of, "Tied Together With A Smile."
When I was 16, I dated a guy on and off for a while that I adored. My chosen anthem became, "Jump Then Fall."
Not all my angst and upset was over boys though. It was also over friends…and family. That's where "Mean" comes in.
Still a jam. Still a go-to for singing in the car with my sister!
And we bounce back to that neighbor boy who broke my heart not once, not twice but three times. And we hardly dated but again, everything is the end of the world when you're a teenager. "The Story Of Us" blared the whole 6 hours I drove home. It was a really dramatic drive, just ask Hunter.
"Back to December" was never tied to any specific relationship for me but it does trigger some memories of one guy I dated and it brings me back to simple times when literally the worst thing in the world was your relationship ended. No bills, no responsibilities outside of school and a part time job. This is another go-to guitar tune.
Cue the best song ever written that has always been way under appreciated "All Too Well." It wasn't attached to a specific moment but it's impossible to sing or listen to this song and not get emotional. Was I dating Jake Gyllenhaal too?! No, it's just that good.
Her album, "Red" released in 2012. The same year I started dating my husband. I was so in love with him that I immediately threw a cover of "Begin Again" up on YouTube. I was aching to tell him I loved him but instead I spilled my guts through the internet. This song paired with my adoration for my husband brought me back to that butterflies in your stomach feeling, you're young so you don't know how to articulate it but you know it's some sort of love. 
Which snowballed into, "Stay, Stay, Stay," because how can it not?!
I patiently waited until my 22nd birthday party to throw a Taylor Swift themed soiree. I asked that everyone come as their favorite version of Taylor, her friends, or her exes. Kaleb went as Calvin Harris since they were dating at the time. And of course, "22" was played endlessly throughout the night.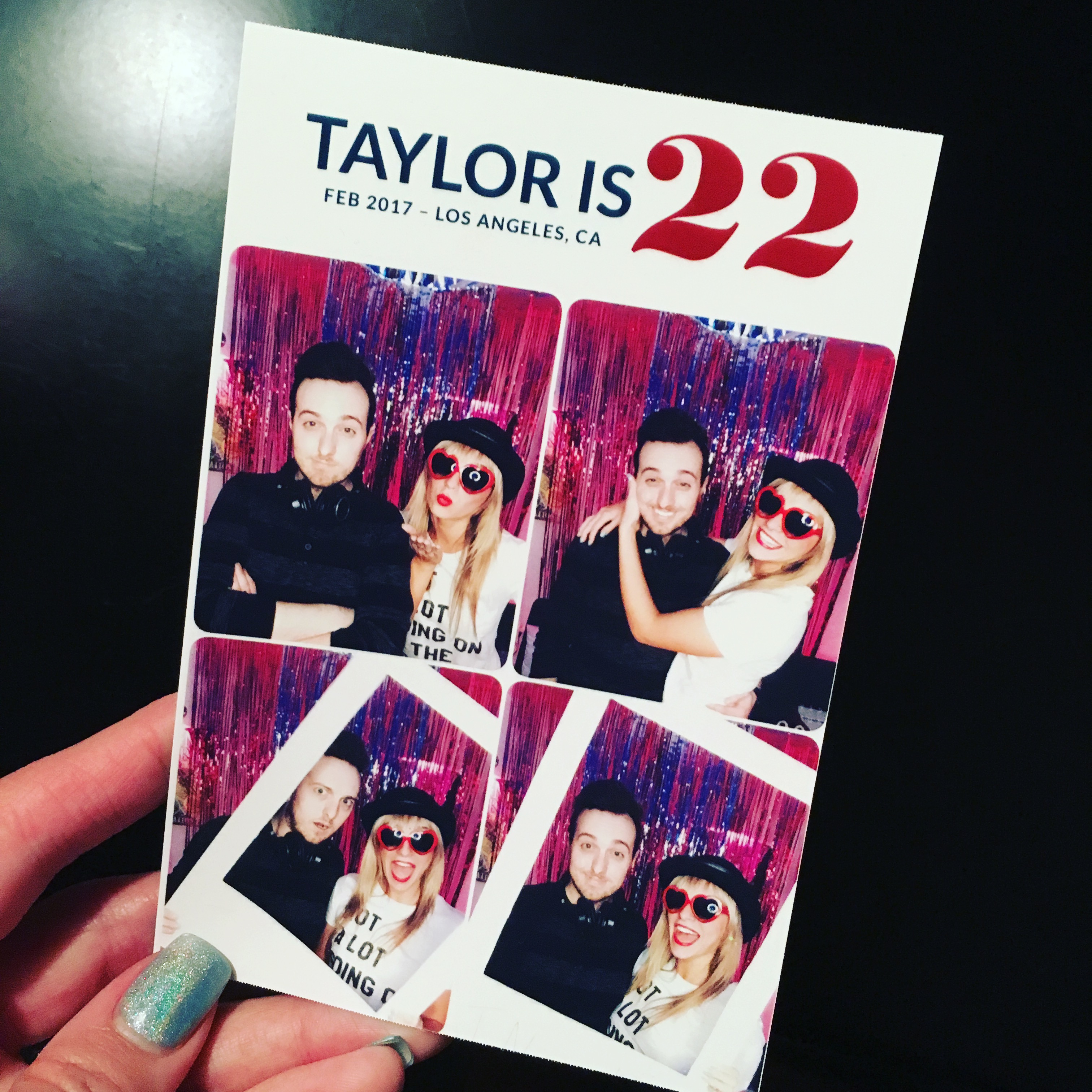 Did I mention my friends and I filmed our own audio and music video for the song and posted it back in the day? I'll let you play detective for that one.
One of my favorite drunk moments was singing "We Are Never Getting Back Together" at our rehearsal dinner…and slurring naming every single one of my exes to my close friends and family. Oops! (Another music video I watched on repeat!)
I was sitting in college when "Shake It Off" was released. I was anxiously waiting for class to go to break so I could watch the music video. No one in my class even remotely understood why I was freaking out. I can't dance at all so watching her dance and have fun regardless made me loosen up a lot more.
1989 is such a gorgeous album that it's hard to pick between the songs. However, as things come and go, so do friendships. And nothing feels more empowering through tough friend times like jamming to "Bad Blood."
Which sort of goes hand in hand with "Look What You Made Me Do." (This woman kills it with the music videos!) My version would be way less cool though…
The old Taylor can't come to the phone right now… why? She's watching 90 Day Fiancé and cuddling her dogs.
I remember exactly where I was when I heard it first. I was in Hermosa Beach at a friend's birthday dinner and rudely turned away from the table to listen to the snippet on my phone. I couldn't get to the car fast enough.
2 years into married life really left me craving a love song. We waited so long for Taylor's return to music. "King Of My Heart" did the trick!
Anddddd, dress, dress, dress!!!
Can it be NYE every other day so we can experience "New Year's Day" again and again? I cried the first time I heard this song. It's still one of my top favorites.
Yes, I full on screamed when it was announced her single, "ME!" was with Brendon Urie. My husband came rushing into the bedroom thinking I had broken a bone but found me on the floor, hysterical. A BOP! Then came the beauty that is, "You Need To Calm Down."
She just knows how to say the things I struggle to say. Luckily they're all in song format so I won't forget!
"The Archer" hit me harder the second time I listened to the lyrics. It has been 10x more painful to go through a separation with a friend than any boyfriend for me. You do come to place where you're like, "Did I ask for this? Do I deserve this? Is this what I actually want? To be alone?" And that's all in this song.
I go to bed at 8:30pm every night. I teach 6am Pilates and I love being 85 internally so ya know! However, I stayed awake until 9pm (fell asleep twice…) to listen to her new title track, "Lover." When we were listening in bed, Kaleb hugged me closer and said, "It's us!" I swear I can't fall anymore in love with this man. I know we've been married 4 years but can we change our wedding song?!
To say I am excited for her new album is an understatement. Her music has played such a large part in my life that I can't wait to see what's next!
Love,
your resident Taylor Swift fan named Taylor Nation