The (Taco) Bell Hotel Palm Springs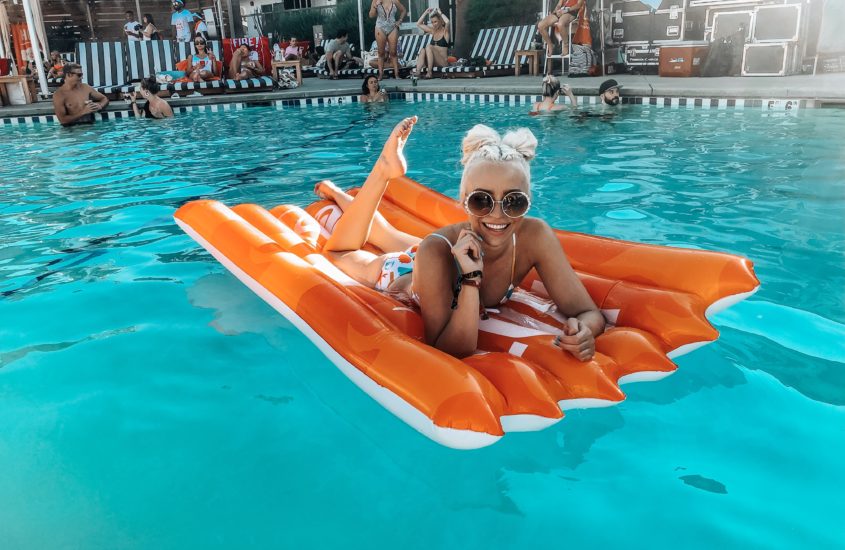 Last week Kaleb and I were invited to Taco Bell's pop up hotel in Palm Springs, The Bell. To say we were excited is an extreme understatement!
Thursday afternoon we drove the 2 hours to Palm Springs and slowly watched the thermometer on my car rise from 85° Fahrenheit to 110° Fahrenheit. From the second we pulled into valet, the Taco Bell flair was clear.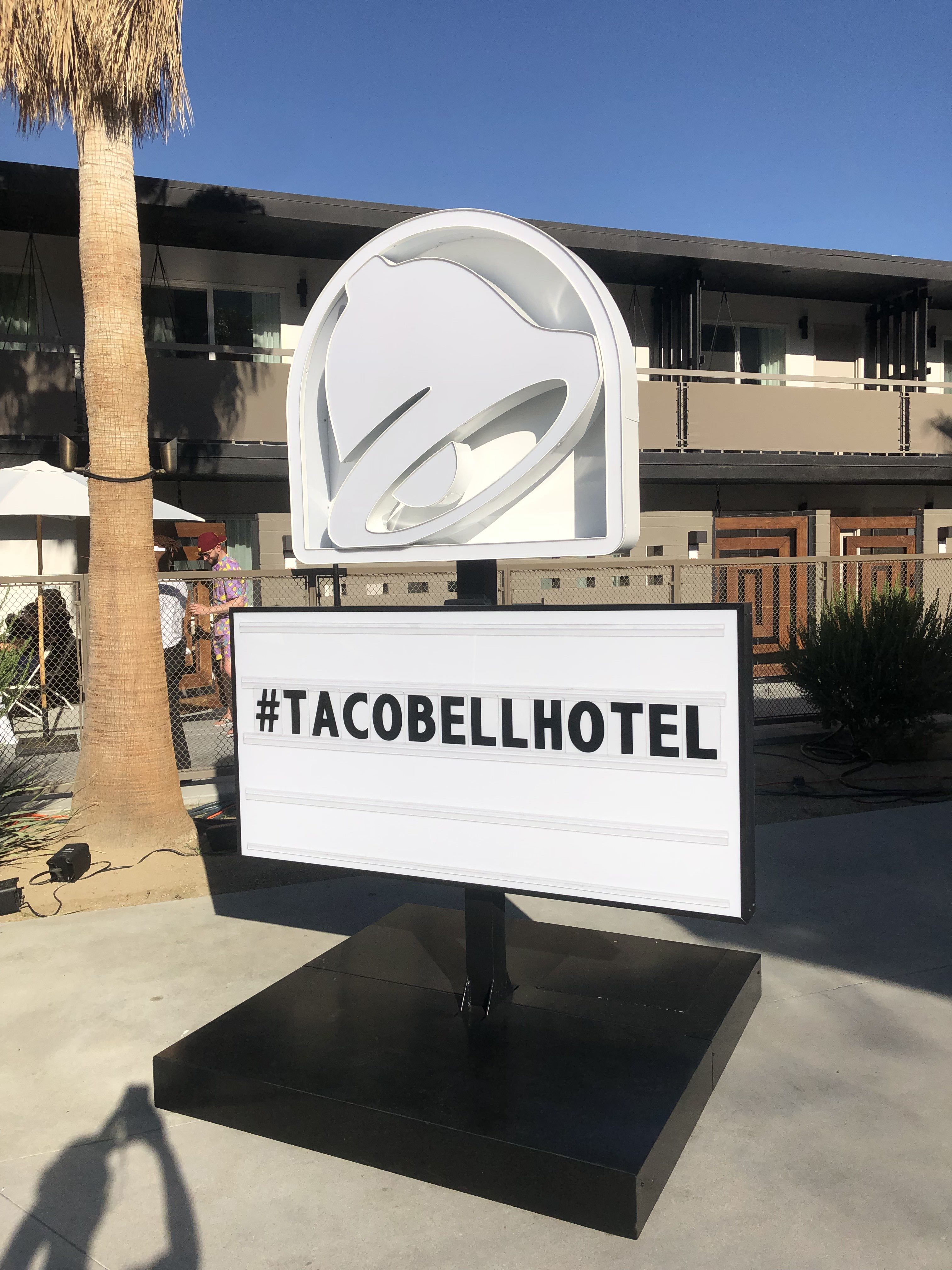 The color palette for this place screams summer fun! While checking in, we were greeted with Mountain Dew popsicle drinks, a canvas tote bag with hot sauce packet beach towels, and were able to book an appointment with the concierge for a Taco Bell manicure by Color Camp, Taco Bell themed braids, and/or Taco Bell themed fades. Yes, they can shave the Taco Bell logo into your hair! Amazing! (How many more times can I say Taco Bell in a sentence?)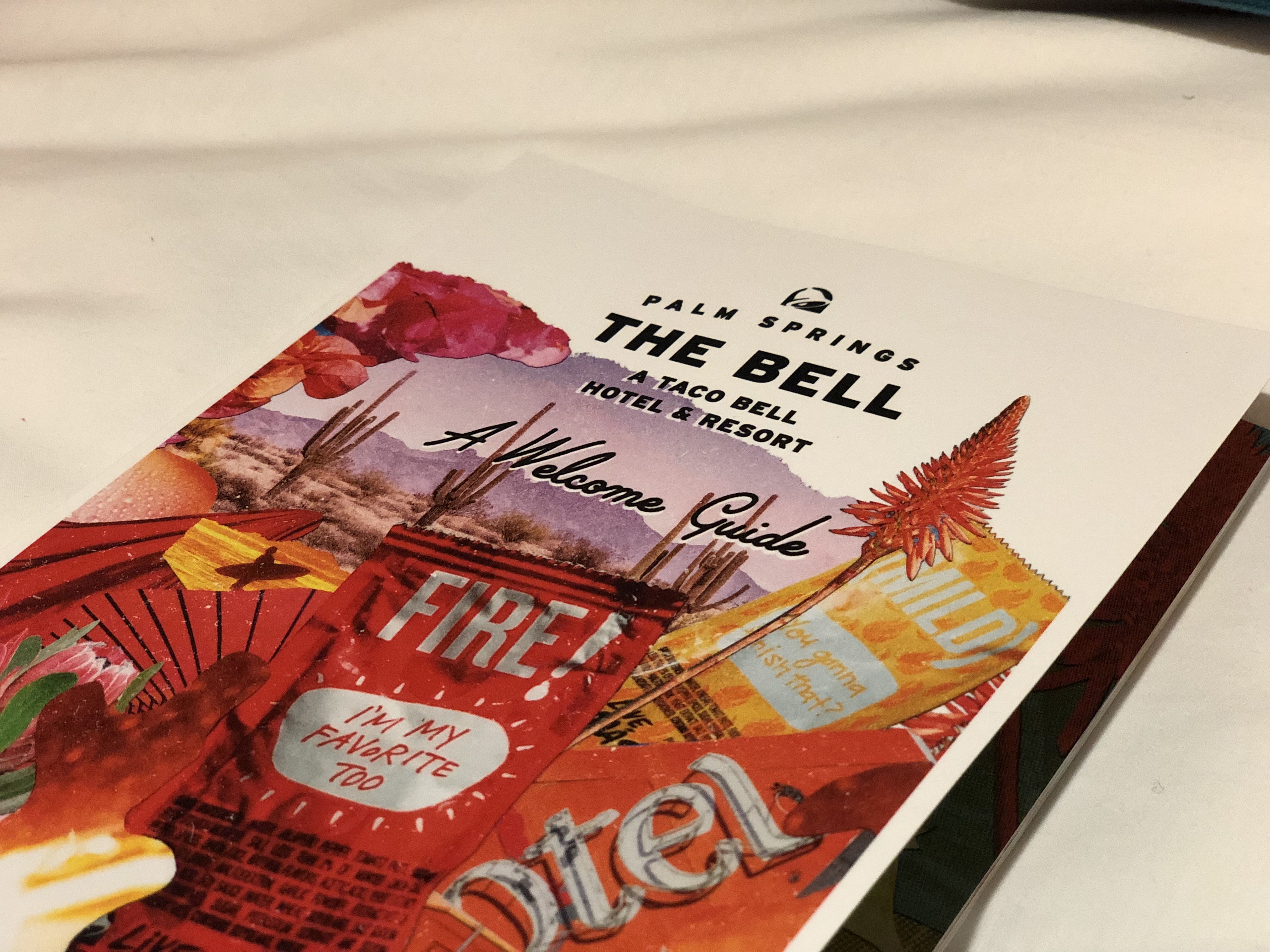 We made our way up to our room and were immediately blown away. Every where you turn there is either a taco, a hot sauce packet, or some play on Baja Blast. The rooms aren't huge but are laid out well with small things in mind like having multiple USB charging ports available on the bedside, a mini fridge, and a Dyson fan. (Guess what Kaleb wants to buy now?!)
We changed into our suits and hit the pool. Servers walked around with an assortment of Taco Bell food. (Hello, nacho fries!) And of course their drink menu had themed options. This was our first time ever in Palm Springs so we didn't know it would be so hot. Luckily they had misters going and fans…and of course the pool filled with hot sauce packet floats.
After hanging for a little while we went over to the salon for my braid appointment. I opted for "The Cinnabon Delights" option. Arielle hooked it up!
After getting my hair done, we went back to the pool and stayed in it for a while longer. I did not want to get out! Kaleb rarely goes in the water so imagine my surprise when he also stayed in for well over an hour.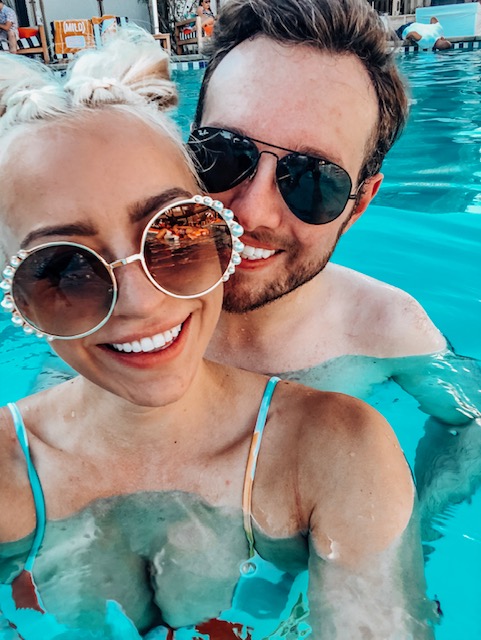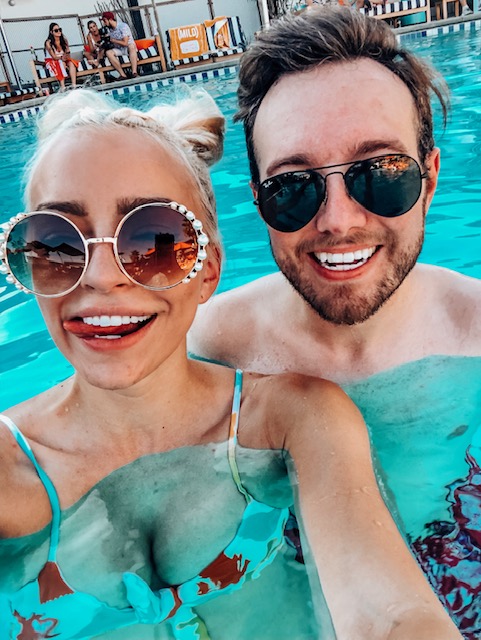 We then decided to go upstairs to shower and change before the evening festivities which included an amazing performance by the Aqualillies! Afterwards we had the pleasure of watching Fletcher perform on the Feed the Beat stage alongside the pool. Girl can SING and really entertain a crowd!
Following the concert, we went back to our room and slept beautifully dreaming of dancing tacos around the pool…The next morning we were greeted at our door with a tray of pancake bites and a make your own breakfast taco kit! So, can every morning be served with a side of breakfast tacos?!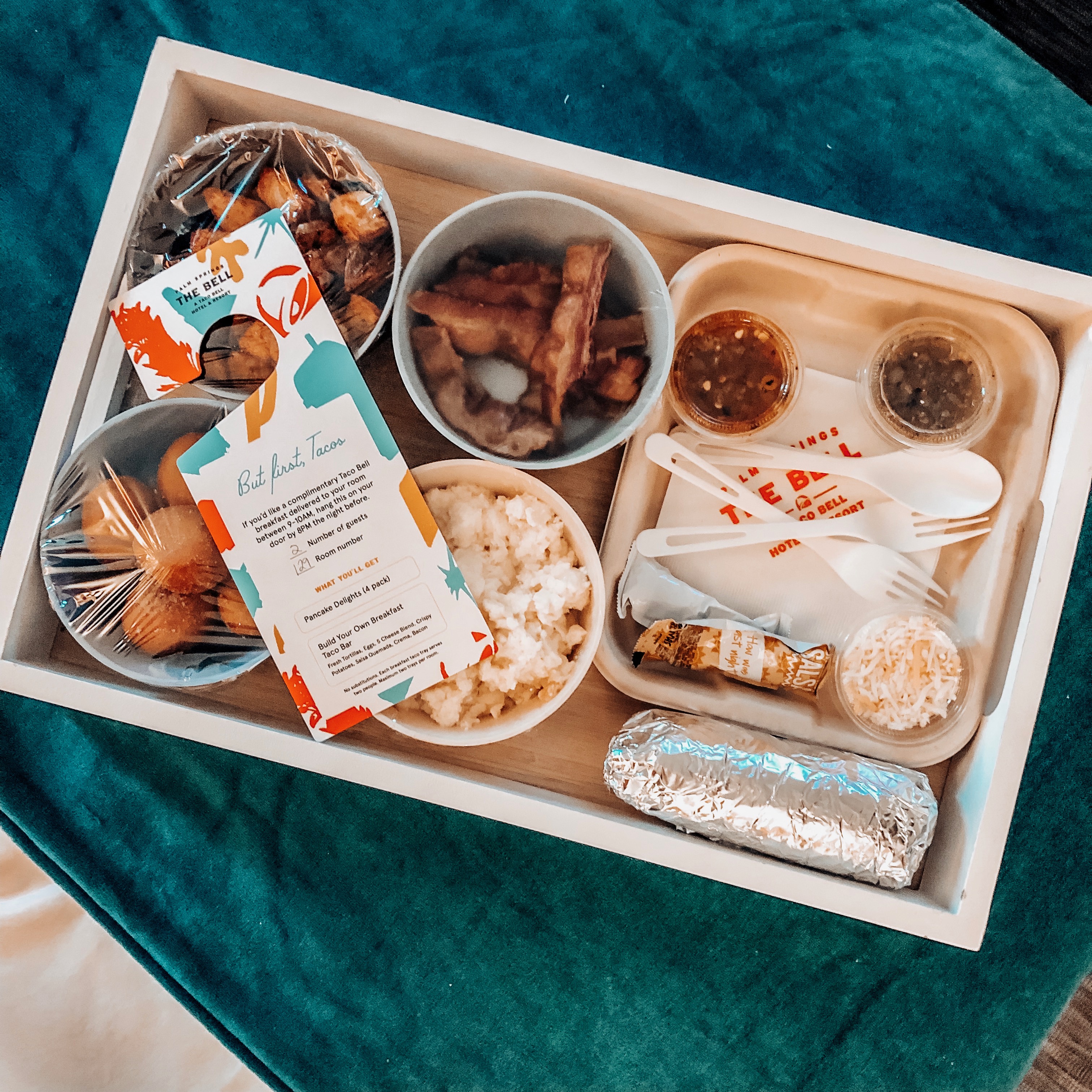 We had such a fun time at The Bell! I wish it was a permanent staple in Palm Springs because we would totally go again and again…and again!
Thank you, Taco Bell, for having us!
Want to see more of our stay?