Nation Movie Nights: Four Christmases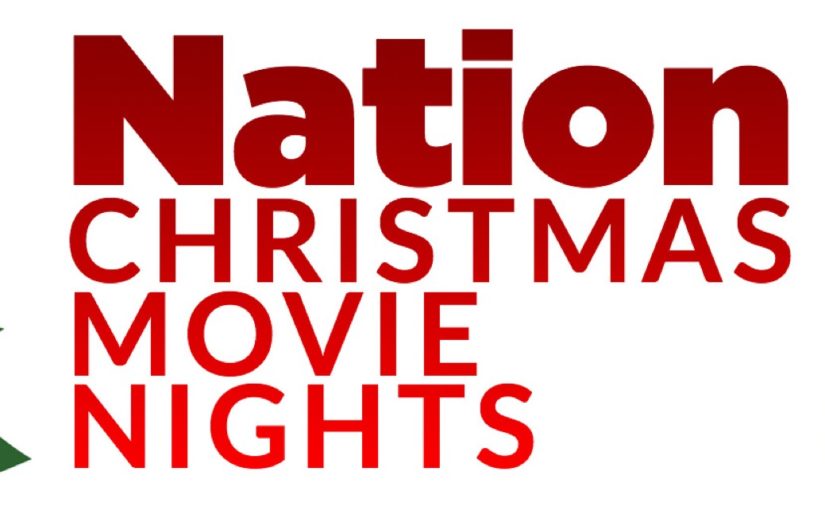 It's week 5 of our 3rd annual Nation Christmas Movie Nights!
To read about week 1 (The Santa Clause) click here.
To read about week 2 (Love Actually), click here.
To read about week 3 (The Grinch), click here.
To read about week 4 (Elf), click here.
Week 5: Four Christmases
Of course we had to include a newer Christmas movie that stars one of my favorite actresses ever, Reese Witherspoon! This is our movie night of the year, we end a little earlier than usual because most of our friends live out of town and go home not long after this Friday. It's nice to see everyone at least one more time before we visit with our families for the holiday!
Here's our menu for our final week: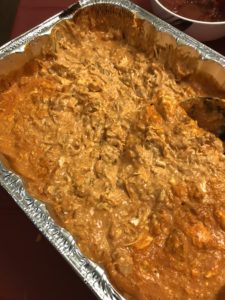 Buffalo Chicken Dip

This has been a party staple of mine right next to queso. It's easy and delicious!

Recipe:

1 bag frozen cooked chicken shredded
1 bottle of ranch dressing
1 bottle of Frank's Buffalo Sauce
1 package of shredded cheese (I usually use 4 cheese!)
3 packages of cream cheese

Microwave the chicken until defrosted and shred it.
Microwave cream cheese until soft, add ranch dressing and buffalo sauce and stir.
Combine together cream cheese mixture with chicken in a baking pan. Mix in shredded cheese.
Bake at 400 degrees for 30 minutes.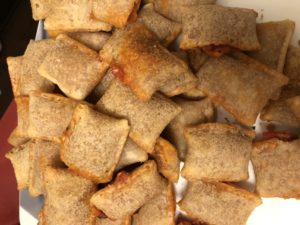 Pizza Rolls

Easy and everyone loves them!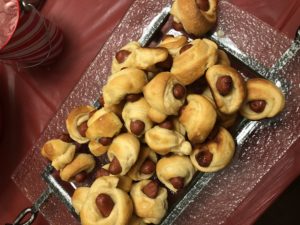 Pigs in a Blanket 

Another crowd pleaser and easy to eat food.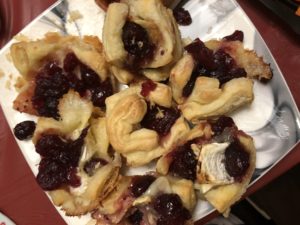 Brie Cranberry Bites 

I had to throw in one more "festive" item to the menu! This had mixed reviews, if you like brie cheese you'll love this but if not, maybe pass.

For the recipe, click here.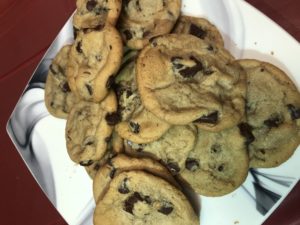 Chocolate Chip Cookies

If I wasn't making/baking so many other things simultaneously, I would've made them from scratch but honestly, pre-cut dough is just as good!
We had so much fun hanging out one last time before we all go home for Christmas. Our sweet friends surprised us with tickets to the Malibu Safari Wine Tour! I cried, of course. We are so unbelievably blessed by such an amazing and supportive group of friends!
Happy Holidays!