Review: Agua Dulce Winery Wine Tour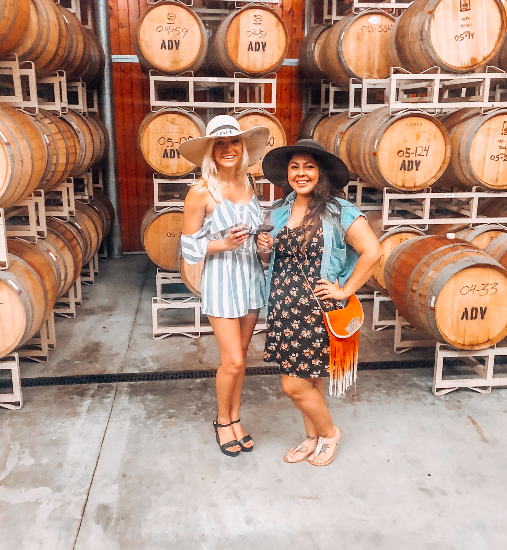 This review is overdue and not because I did this tour a long time ago. I did this tour, today. July. 2019. However, I gifted this tour to my friend Bri for her birthday back in November. Oops.
Schedules conflict and life happens so naturally between the two of us, the soonest date we could go out to Santa Clarita was July 27th. It was worth the wait!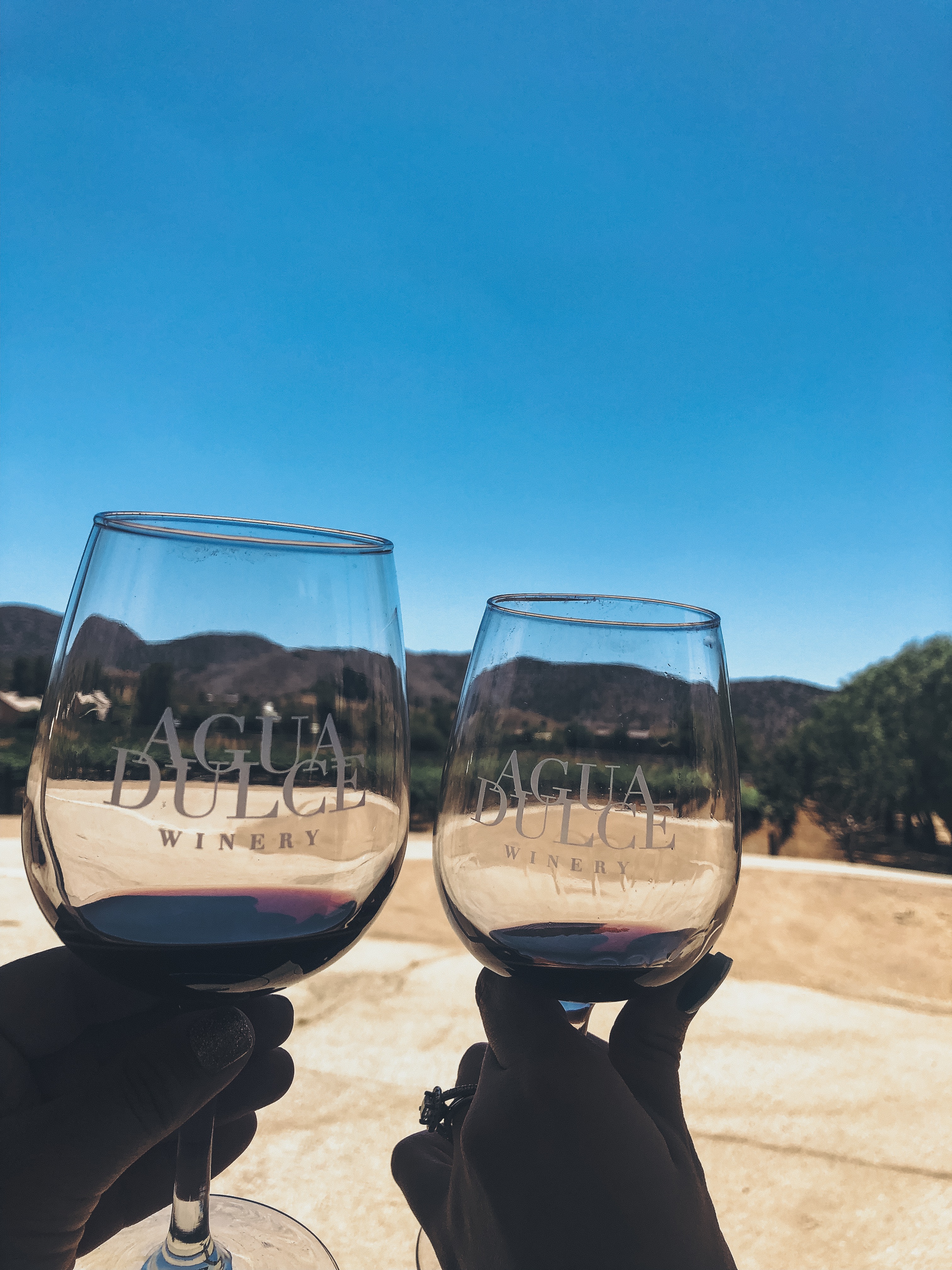 I stumbled upon this wine tour on Groupon. I was searching for an experience for me and Bri to do together…and I found one! We enjoy wine and tours and hanging out so it seemed like a great idea! On Groupon it lists a tasting for 2 that includes a tour of the winery, a take home wine glass, and lunch for (in my opinion) a great price point.
Bri's husband graciously drove us and dropped us off right at 12pm. We walked into the adorable front entry way with a gift shop that had everything from special cold wine glasses to cute pillows for your couch. We walked around for a few minutes while waiting for the tour to begin. Our group wasn't very large which made for a very smooth afternoon!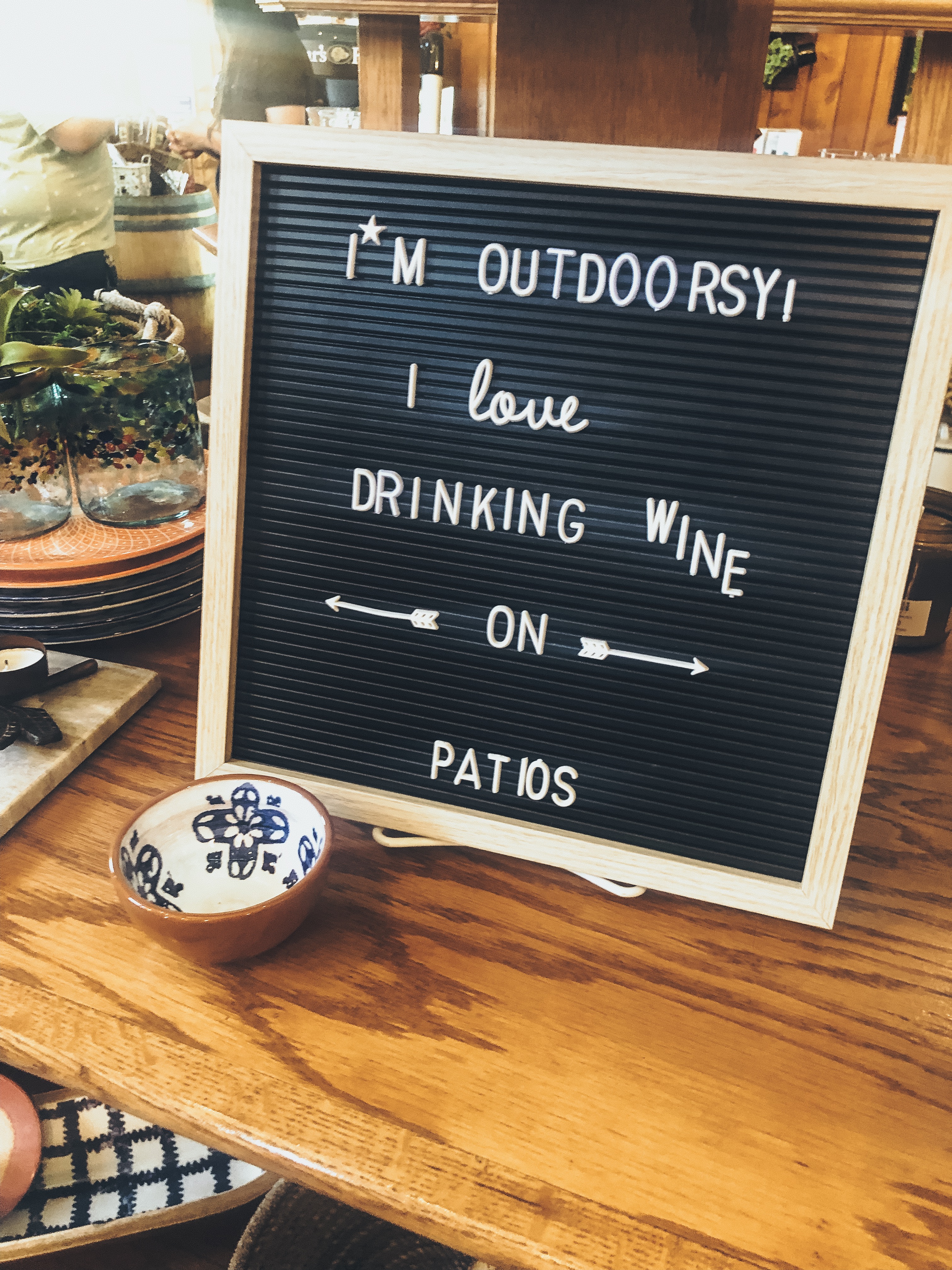 In the front bar/gift shop area, we were given our first tasting while our tour guide, Steve, informed us about the property, Agua Dulce, and what to expect from our day. He was super nice and very knowledgable, in fact the entire staff was incredibly kind and welcoming during our visit. Soon we headed outside to transition to the room of wine filled barrels.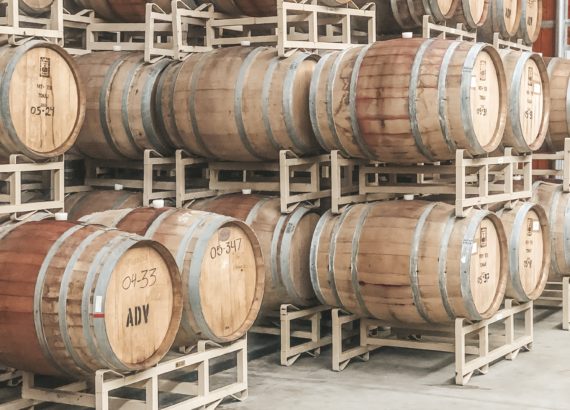 This room was my favorite part of the tour. Steve explained to us the process of creating wine and how the barrel comes into play based on how long it sits, where the barrel comes from, the different types of wood, and more. Following the info session, we got to taste red wine directly from two different barrels from separate years. Each wine we tasted, I loved. I like wine but usually I stick to white or my favorite go to – Cupcake Vineyards Sauvignon Blanc. I've never been a huge red drinker but I think this tour is going to show its influence the next time I go to buy a bottle at the store.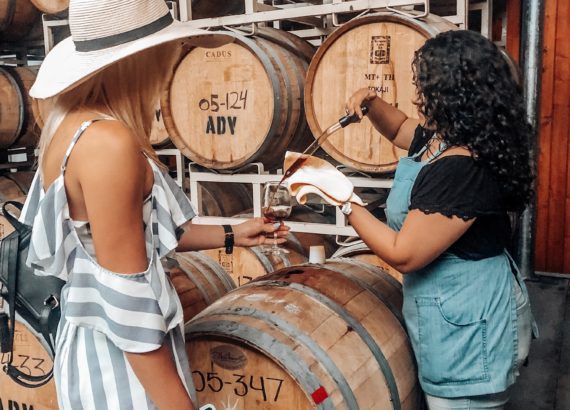 The tour was about 40 minutes long, I did expect it to be a little longer but I'm not sure how else they would've extended the time. We were brought to their "library," a room with their different brand labels, where we picked up our lunch (a sandwich, potato salad and a cookie) and were sent on our way to explore the property.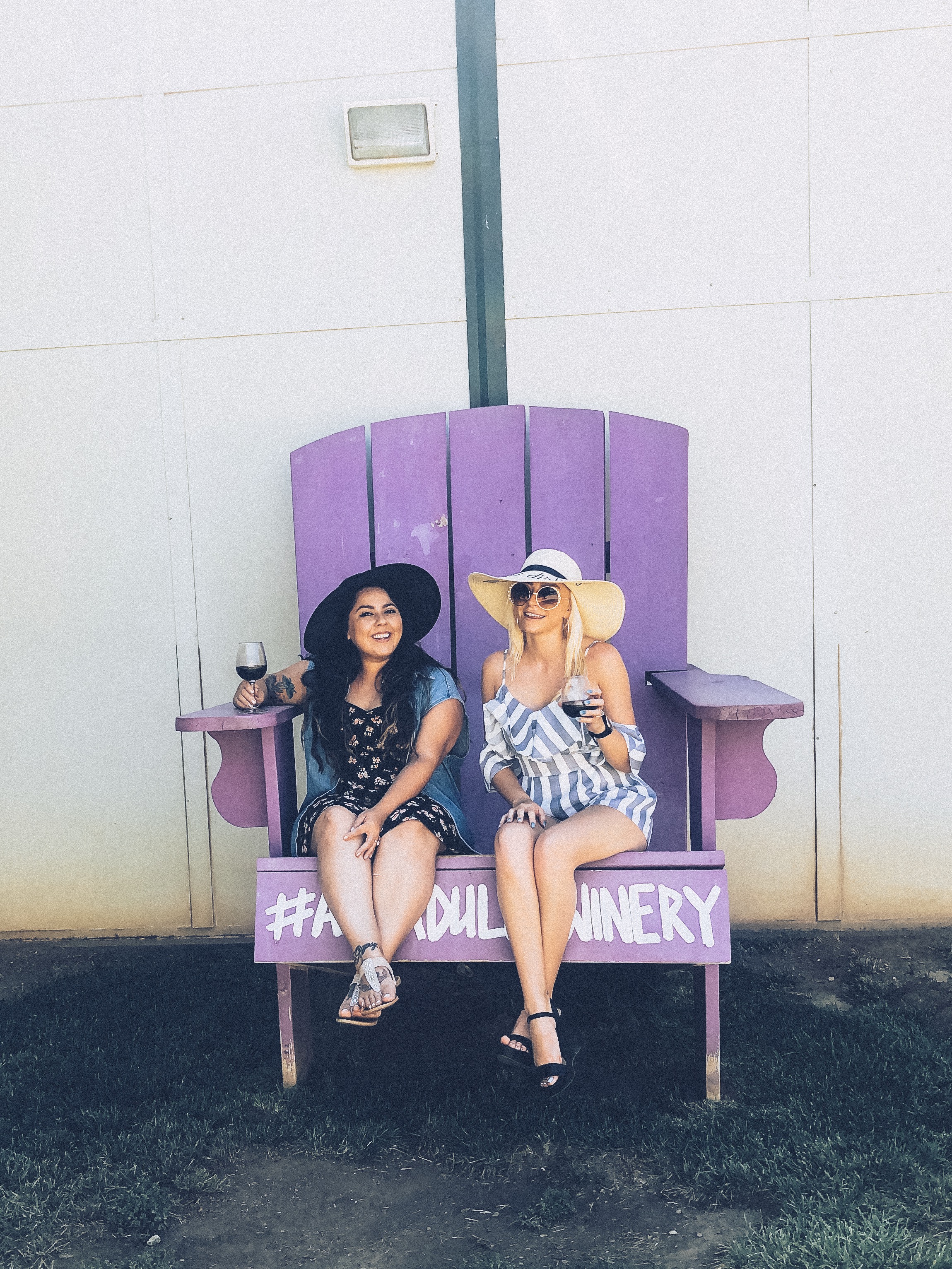 They mentioned we were welcome to sample any of their wines and if we wanted to buy a glass it would be $5. Bri and I opted to buy a glass while we ate lunch. You could sit inside at banquet tables or eat outside. Outside has tables near the building or picnic tables a little further down by the animals. After we ate we went outside to visit the animals and walked alongside the grape vines. Steve said we were welcome to pick grapes so we did and they were bitter af. I'll leave the harvesting of the grapes to the professionals!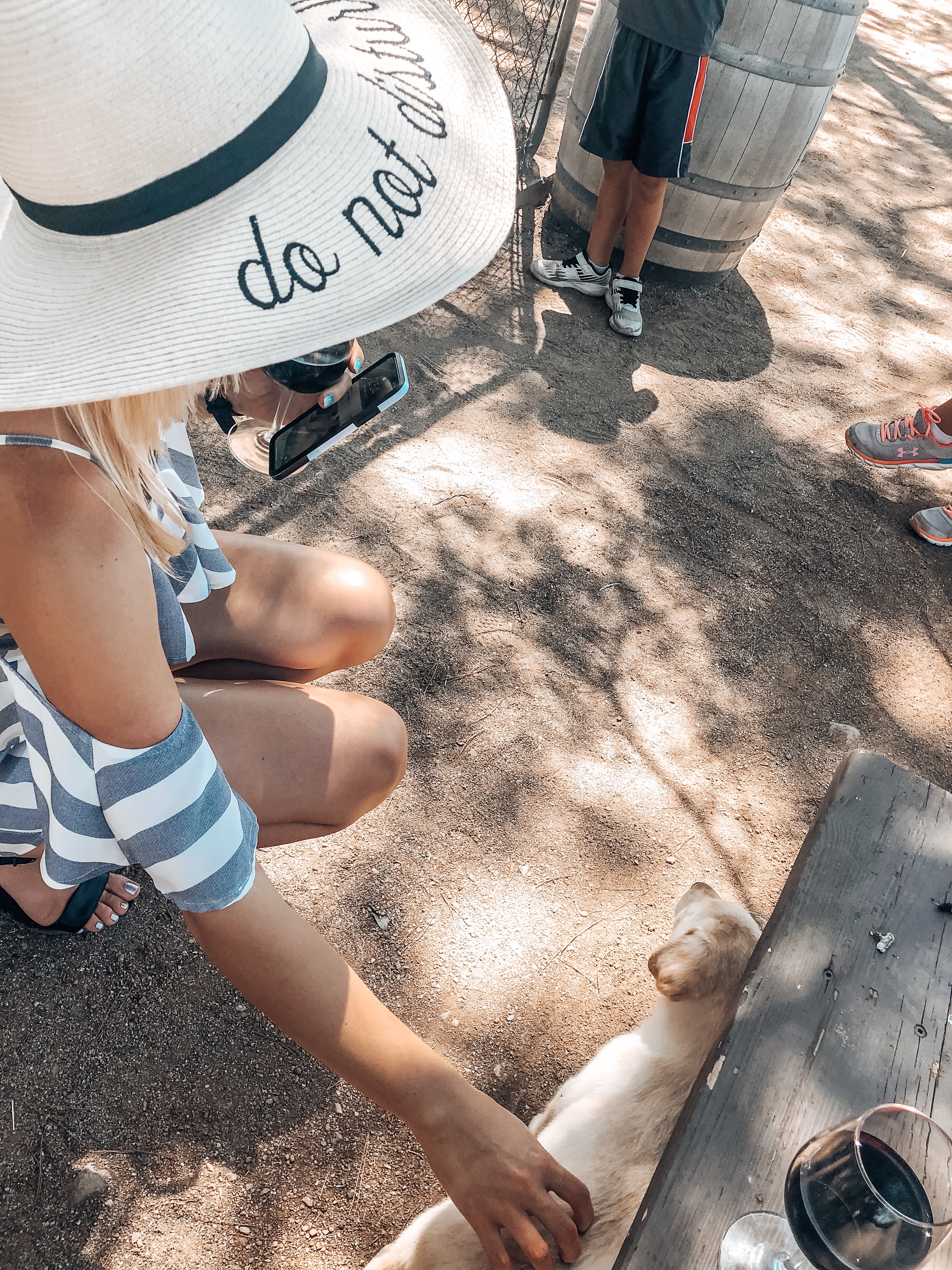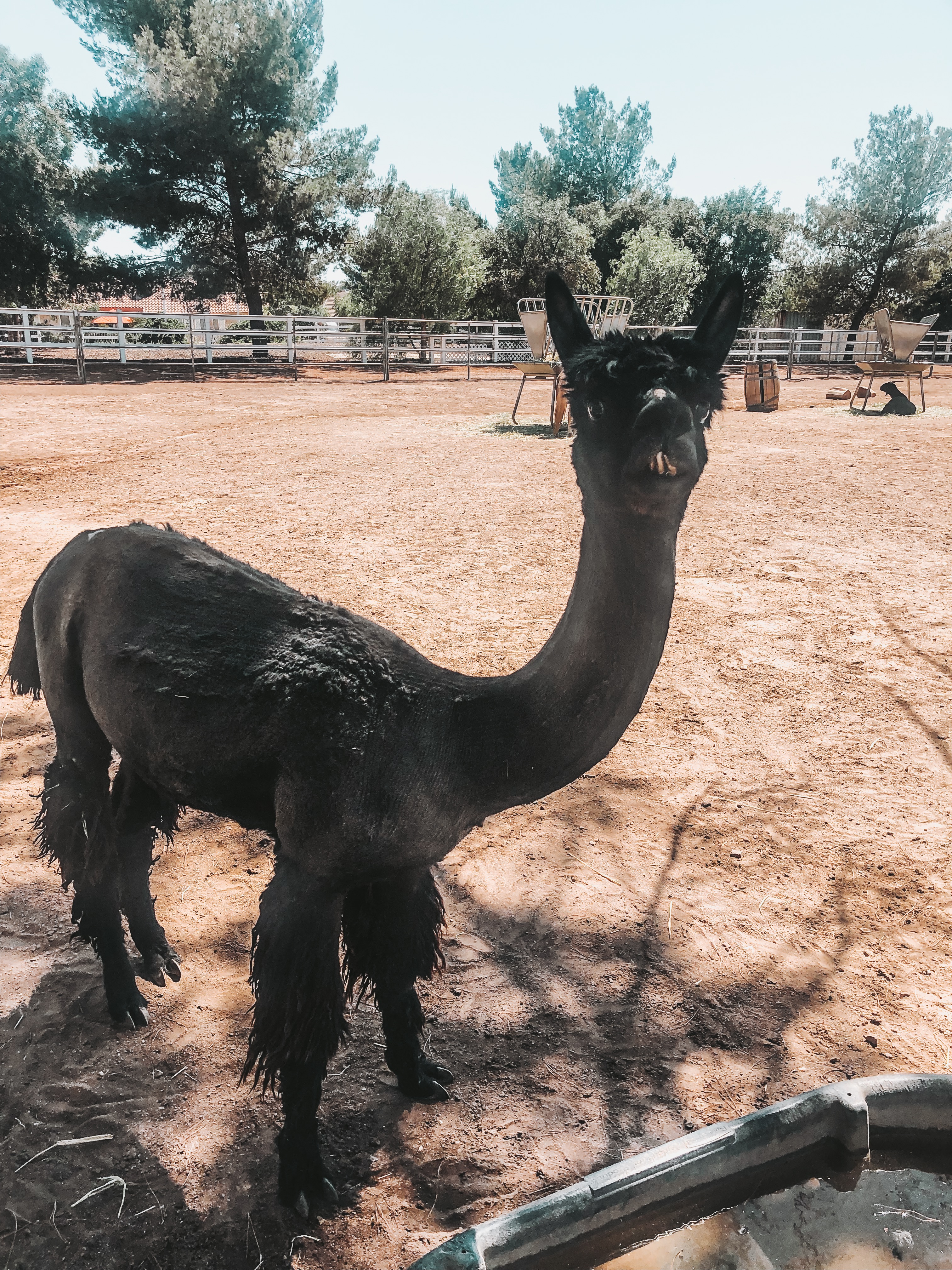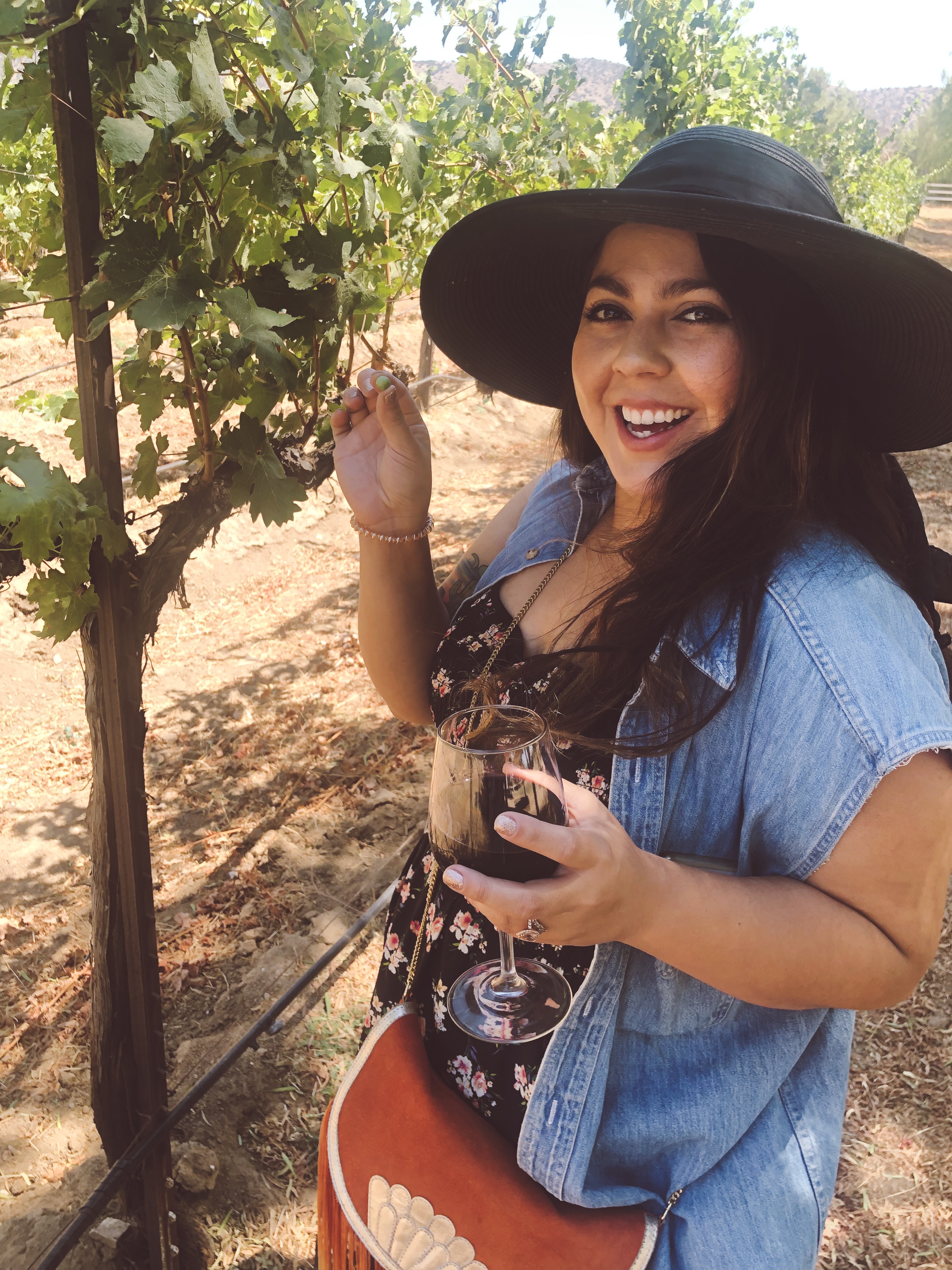 We left a little after 4, tipsy and pleased with our fun afternoon in Santa Clarita! I would definitely come back when it's cooler outside to even just grab a glass of wine and hang out with some friends. Steve mentioned they have an annual event in October called "Stompfest" where they conduct grape stomping, host a Lucille Ball lookalike contest, eat, drink, and more! For more information, you can click here for the Groupon and click here for Agua Dulce's website.