4 Thoughtful (and useful!) Engagement Gifts

"OMG! Everyone I know is getting married!"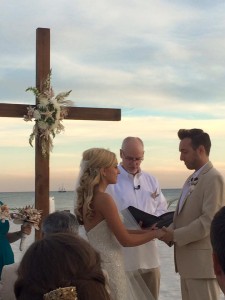 I'm slowing entering this phase of my life where everyone around me is getting engaged, married and beginning to send out pregnancy announcements. (Eek!) I know I scared my friends when Kaleb and I got engaged in the summer of 2014. I was the first of all of them to even think about marriage. Lucky for me being a bride I have a nice idea of what's considered fun and useful engagement gifts.
Engagement gift – necessary?
Us at our wedding shower. Clearly I'm more excited about champagne glasses than Kaleb!
Engagement gifts are a newer concept with social media all up on us announcing every couples' "firsts."
"We just went on our first date!"
"Our first HOUSE together!"
"My boyfriend took us on our first trip to Wal-Mart together!"
It becomes overkill.
Aside from that, I think engagement gifts are a nice gesture but totally not required. We didn't expect to receive anything just for announcing our plans to be married but we did from some of our friends and family and for that we were grateful. I LOVE finding any reason to surprise my loved ones with gifts so for me engagement presents are just another fun way to lead up to wedding celebrations!
Poo-Pourri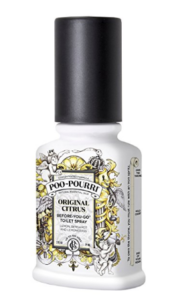 If you follow me or my husband on Twitter, you're bound to know we are hardcore Poo-Pourri followers. I have been a firm believer since I first purchased a bottle in a small boutique in my hometown in Alabama. I refuse to let either bathroom in our home go without a bottle sitting atop the back of the toilet. This stuff WORKS and it's all packaged nicely in a cute little bottle!
Spritz your toilet a few times before taking a seat, voila! Smell be gone, y'all. I know this is a funny and sometimes awkward topic but when you're about to commit your life to one person, it's probably necessary to realize everyone poops. 
Bling Wipes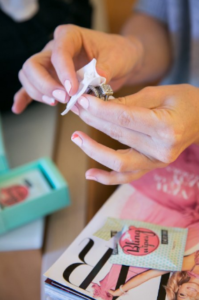 I found these at a bridal show in Los Angeles and I have been buying them by the box ever since. These wipes are not only cute but they actually WORK. I keep them in my car and purse for when my rings needs some sprucing on the go! It's a simple wipe that makes your new ring shine again. Marriage isn't about the ring but why not make that ring beautiful at all times?
Home Decor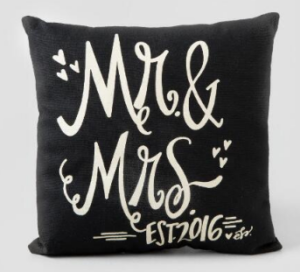 I'm a sucker for cute and memorable home decorations. Some of my favorite pieces in my home reflect on our time leading up to the wedding and our wedding day. While it may be too early for personalized canvas pieces that state the date and location of the wedding ceremony, these with just their future last name and wedding year may be easier for the time being!
Wedding Talk Date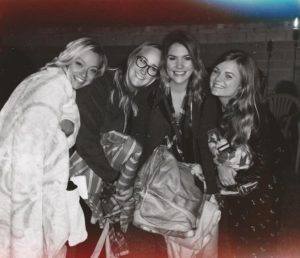 Honestly if you want to make your friend's day, invite them to lunch and give them freedom to talk about everything. I remember trying not to bombard my friends with unsolicited wedding talk but wanting to SO BADLY. Order take out, pick up a bottle of wine and a few wedding magazines and just let them gush. Their life is about to come into a new phase that they've likely not encountered before so being able to share those thoughts and feelings will mean a lot. This is a time to celebrate with those they love!
Now onto those baby shower gifts… 😉