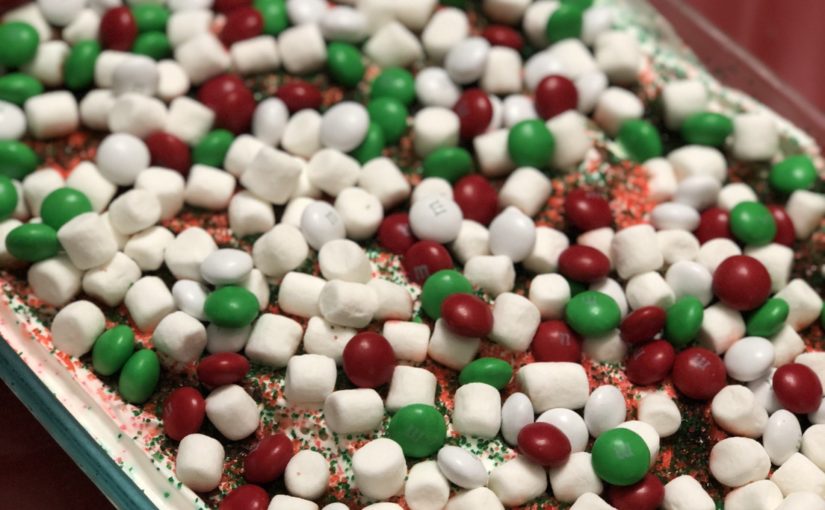 It's week 4 of our 3rd annual Nation Christmas Movie Nights! This week we're watching my family's favorite Christmas movie!
To read about week 1 (The Santa Clause) click here.
To read about week 2 (Love Actually), click here.
To read about week 3 (The Grinch), click here.
Week 4: Elf
This has been my family's favorite and go-to Christmas movie since it came out in 2003. No Christmas season is complete without watching it several times. I'm sure when we go visit my family in December, we'll end up watching it a couple more times together.
Here's our menu for this festive week: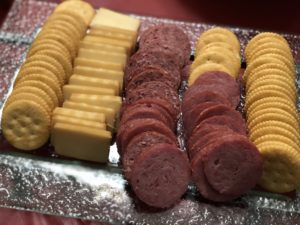 You Smell Like Beef & Cheese 

My sister's favorite line as a child that she couldn't stop repeating. When Buddy meets the fake Santa in the mall, he flips out and proclaims he doesn't smell like Santa but instead like beef and cheese.

Around Christmas, Hickory Farms carries smaller versions of their products in Target. My mom has always loved their smoked cheese which got me hooked too. We went with Ritz crackers (fancy I know), Hickory Farms sausage and smoked cheese.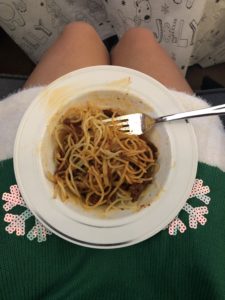 Spaghetti 

Buddy is seen making, eating, and favoring spaghetti with syrup but we decided to simplify things a little. One of Kaleb's specialities is spaghetti (Haha!) so he took over for me this week.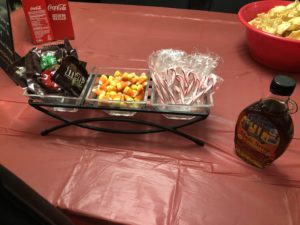 Candy, Candy Corn, Candy Canes, & Syrup!

I can't leave out the Elves' 4 main food groups!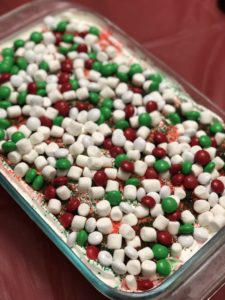 Christmas Lasagna

Because clearly we don't have enough sugar at this shindig, we must add more!

The Usual: Queso, Veggie Platter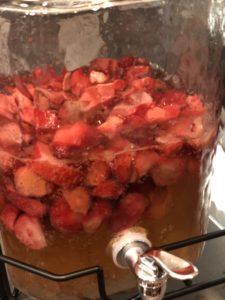 Santa's Little Hoho

This cocktail name alone made me laugh and makes me think about when Buddy buys his dad that lingerie because it says, "for someone special." Haha!

Recipe:

1 bottle of champagne
1 bottle of ginger ale – chilled
2 (10 oz) packages of frozen strawberries

Combine the ingredients into a punch bowl or drink dispenser and serve!

Mexican Coca-Cola

Who doesn't love Mexican Coke in those pretty glass bottles? Buddy is seen drinking a ton of coke so I thought we'd get the fun bottles to go with!
Since we knew this movie was a favorite, we also setup our photo-booth so everyone could better commemorate the evening.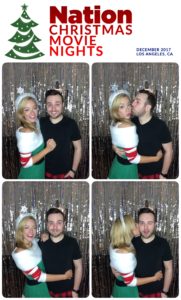 I love my cute husband!
After eating and watching the movie, we all hung out and eventually fell into a games of Cards Against Humanity. What I actually mean is I tried to stay awake on the couch while a few of our friends sat around in a circle and played, still wide awake. Haha! Love them!
Next week is our final movie night for this year which might also be the last time we spend with some of our friends before they go home for Christmas so let's see how much fun we can conjure up for them!