Puppy Birthdays & Pup-cakes!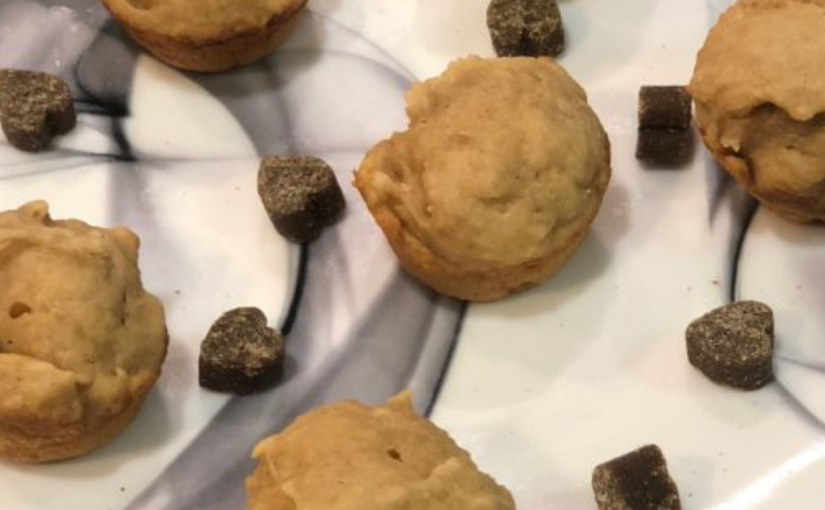 Hi y'all! This past week has been busy since it was both Selfie's & Hippie's birthdays! Yes, I'm that dog-mom.
Hippie turned 2 and Selfie turned 4. Their birthdays are only a few days apart so I like celebrating them together. Again, total dog-mom.
In past years, I've bought puppy cakes for them but this year I decided to take it upon myself to create some mini pup-cakes!
Pup-cakes Recipe:
1 cup flour
1/4 cup applesauce
1/4 cup honey
1/4 cup peanut butter
1 tsp baking soda
1 egg
Set oven to 350 degrees. Spray a mini muffin pan (or regular sized) with non-stick cooking spray. Mix ingredients, pour in batter. Cook for 15-18 minutes. Let cool.
If you use a mini muffin pan, it makes quite a lot of treats. I kept them in the fridge for the following few days and brought them out when they were being extra good. They'd hear the fridge open and nearly sprint across the house!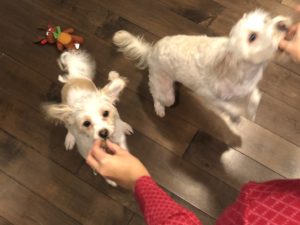 They're my favorites! What wouldn't we do for our dogs?!